Contact Property For Pricing
(See Phone and Email Below)
Check Availability
Pipers Cove
Hotel | Ocho Rios, Ocho Rios
24-hour front desk

Outdoor pool and a private beach area

Popular Wedding venue
Property Amenities:
Outdoor Pool
Wi-Fi Wireless Internet Onsite
Standard Policies:
Check in Time: 12noon
Check out Time: 2pm
Deposit / Cancellation Policy: Deposit required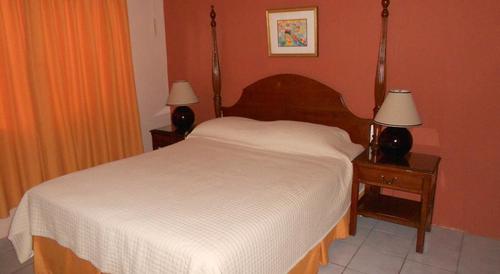 One bedroom apartment
Sleeps 3
Max Guests 3Bed Size(s) 1 Single bed(s) & 1 Large bed(s) (King size)With ocean or garden views - this air-conditioned apartment features a private balcony - cable TV and a dining and seati...
Studio
King
Sleeps 2
Max Guests 2Bed Size(s) 1 Large bed(s) (King size)This air-conditioned studio features a private balcony with views of the mountains. It has a dining and seating area - a cable TV and...
Contact Information
Pipers Cove
Salem P.O. Box 292, Ocho Rios
Saint Ann, Jamaica
Telephone: 876-973-7156
Email: piperscove@cwjamaica.com
Website: http://www.piperscoveresortjamaica.com