Contact Property For Pricing
(See Phone and Email Below)
Check Availability
Treasure Beach Hotel
Hotel | Treasure Beach, Mandeville and South Coast
Pools - 2 outdoor fresh water

Boat tours - nearby

Golf - nearby

Massages - can be arranged
Property Amenities:
Waterfront
Air Conditioned
Bar Onsite
Restaurant Onsite
Outdoor Pool
Airport Shuttle Available For A Fee
Standard Policies:
Deposit / Cancellation Policy: No refund on deposit - if canceled less than 14 days prior to arrival date.
No refund for late arrival - early departure - no-show and reduced length of stay.
A 50% deposit or 1 night - which ever is more - is required to confirm your reservation.
Rates are subject to change without notice.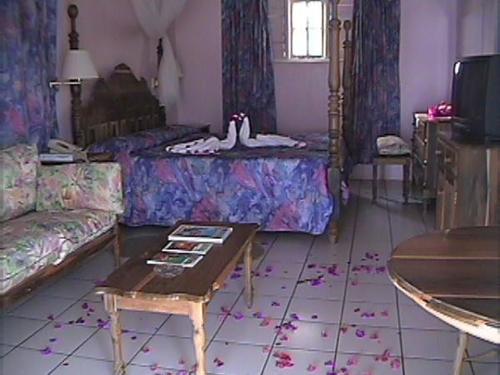 Deluxe Ocean Front Room
King
Sleeps 2
Oceanfront rooms are available with either one king-size bed or two twin beds
Contact Information
Treasure Beach Hotel
South Coast, Treasure Beach
Saint Elizabeth, Jamaica
Telephone: 876-965-0110
Email: treasurebhotel@cwjamaica.com
Website: http://www.jamaicatreasurebeachhotel.com